The EU Green Deal and its amended Energy Performance of Buildings Directive (EPBD) have created a strong new wave of renovation in buildings – which are still responsible for about 40 % of energy consumption and 36 % of greenhouse gas emissions in the EU.
Clear, solid and easy-to-implement solutions are needed to reduce these numbers even further.
TIMEPAC will help improve existing energy certification processes and move from single, static certification to more holistic and dynamic approaches. At five demonstration sites, TIMEPAC is developing new methods and tools to provide an improved basis for data collection and analysis. As a result, Energy Performance Certificates will be enriched with concrete retrofitting solutions and experts can be better trained to make our homes fit for the future.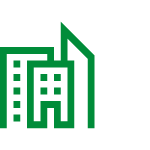 Context analysis
TIMEPAC will review the existing barriers during the building certification process (techno-scientific, operational, legislative, standarization)
Better EPC schemes
TIMEPAC will propose practical solutions to increase the quality and reliability of EPC schemes.
Data management tools
TIMEPAC will enhance the connectivity of EPC databases with other data sources (BIM, cadastre, socioeconomic data, BACS, etc.)
Trainings
TIMEPAC will provide strengthened and harmonised training materials for the professional certifiers and other relevant stakeholders
Want to collaborate or have a question?